As political crisis rocks Niger, WFP stands firm with hunger and nutrition support
World Food Programme calls for free movement of humanitarian staff and supplies, sustained financial support, to continue food distributions and development programmes
, WFP Editorial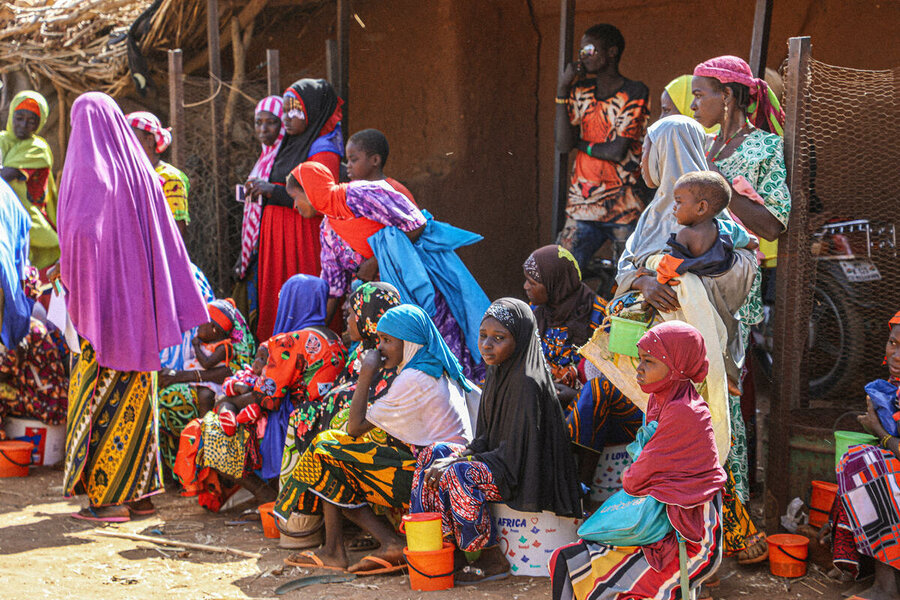 As political upheaval shakes Niger, sustaining short and long-term responses to the worsening hunger crisis in the country is critical.
WFP's emergency assistance needs to reach people at the moment they need it and at the appropriate scale. Through its resilience-building support, WFP assists communities in building self-sufficiency, decreasing humanitarian needs and reinforcing social cohesion. 
"Our work is vital for the most vulnerable in Niger and needs to continue, particularly in the current circumstances," said Margot van der Velden, World Food Programme (WFP) Acting Regional Director for Western Africa. 
"Whatever the political situation, continuing our humanitarian and resilience efforts is crucial at these times of crisis," she added. 
In the first week of August alone, WFP teams delivered life-saving food to 140,000 people across the country and vital malnutrition care to 74,000 children.
Niger shows how WFP and partners can transform lives in Africa's harsh Sahel
Amid grim new hunger findings, a holistic initiative helps build food security and resilience to inter-connected shocks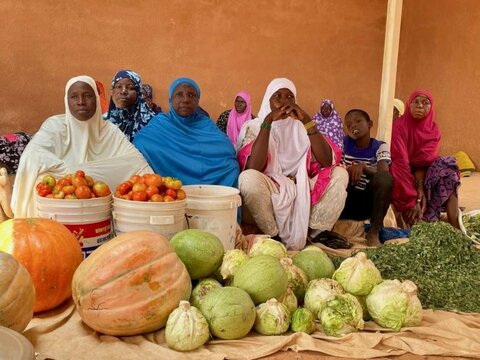 "Stakeholders must stand firm in their commitment to support those facing food insecurity," said Van der Velden.
"In these tough times, our focus remains to provide unwavering support to vulnerable communities during the ongoing lean season between harvests." 
WFP is watching the situation closely and is poised to scale up in line with needs.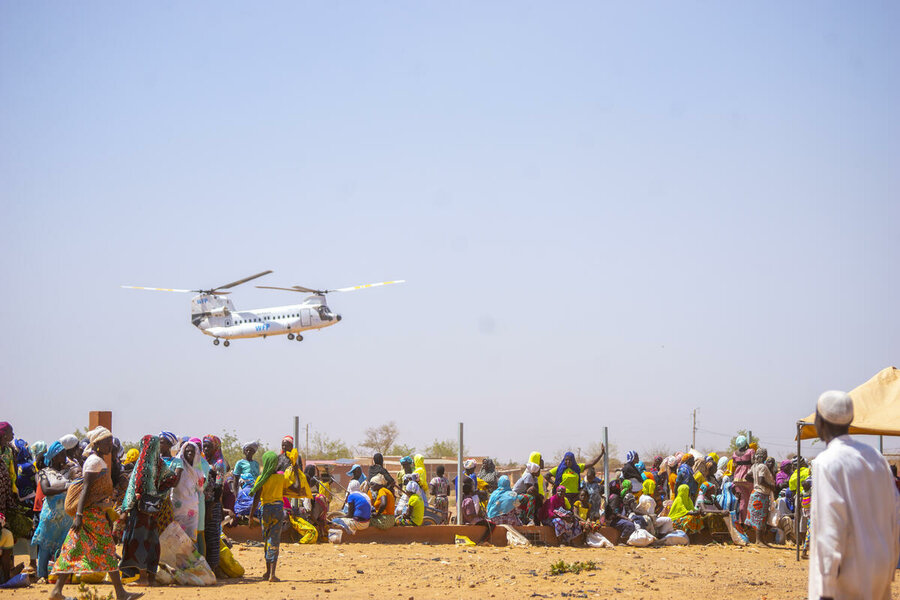 At least 3.3 million people – 13 percent of Niger's population – are acutely food-insecure while there are 698,000 people forcibly displaced, including 358,000 internally displaced people.
Even in the singularly testing circumstances they face now, WFP's staff are on the ground, working with partners to meet the needs of Niger's people.
With distributions underway, WFP expects to reach over 1 million people with emergency food assistance in August alone.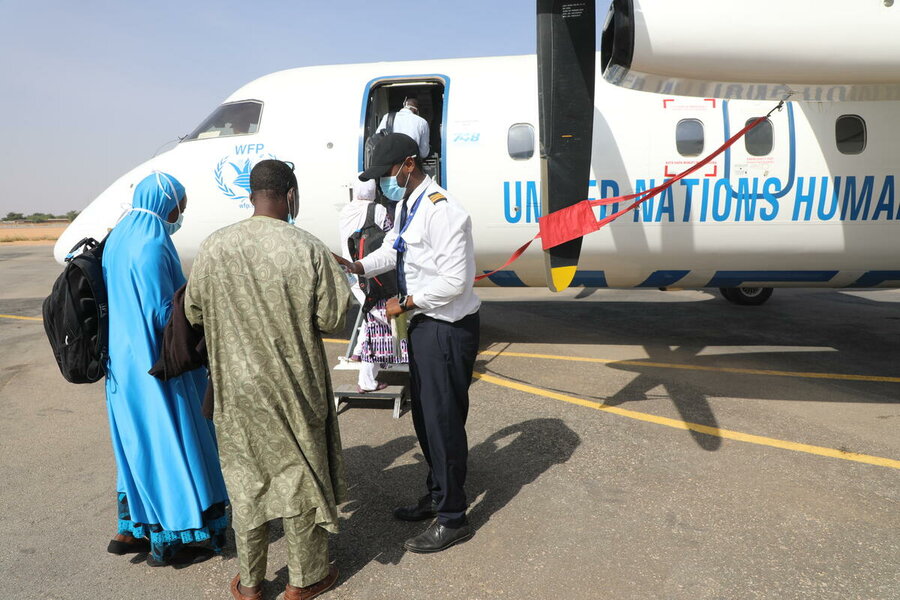 An additional 180,000 people affected by climate shocks will also continue to receive social protection transfers as part of WFP's year-round assistance, which supports vulnerable communities in adapting to the impact of such shocks.
---
Border closures
While the main harvesting season begins in October, communities across Niger benefitting from resilience-building support continue to develop and maintain restored land and to produce nutritious foods through established market gardens and nutritional support including for the prevention of malnutrition.
However, sanctions and border closures are greatly affecting the supply of vital foods and medical supplies into Niger.
WFP is highly concerned about knock-on effects, particularly the risk that rising prices will place staple foods further out of the reach of people in already dire circumstances.
The worsening humanitarian situation comes at a time when WFP is being forced to cut rations globally for lack of funds, "depriving millions of people we serve of assistance that not only puts food on their plates, but safeguards their livelihoods," said Van der Velden.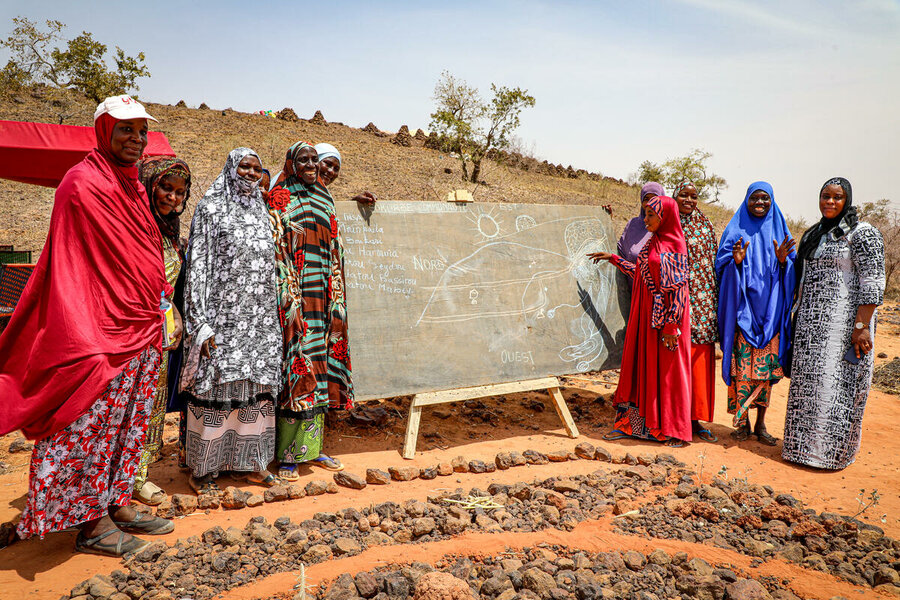 WFP urgently needs US$71 million to sustain operations in Niger through to January – the figure will grow if the crisis deepens. Existing resources are already pushed to breaking point and the required scaleup will be dependent on having sufficient funds. 
"If we do not receive adequate funding, the consequences will be devastating and not just in Niger," said Van der Velden. "In the Sahel, such crises do not recognize borders."
Indeed, Niger is a critical supply chain route into neighbouring countries also facing unprecedented humanitarian crises and needs.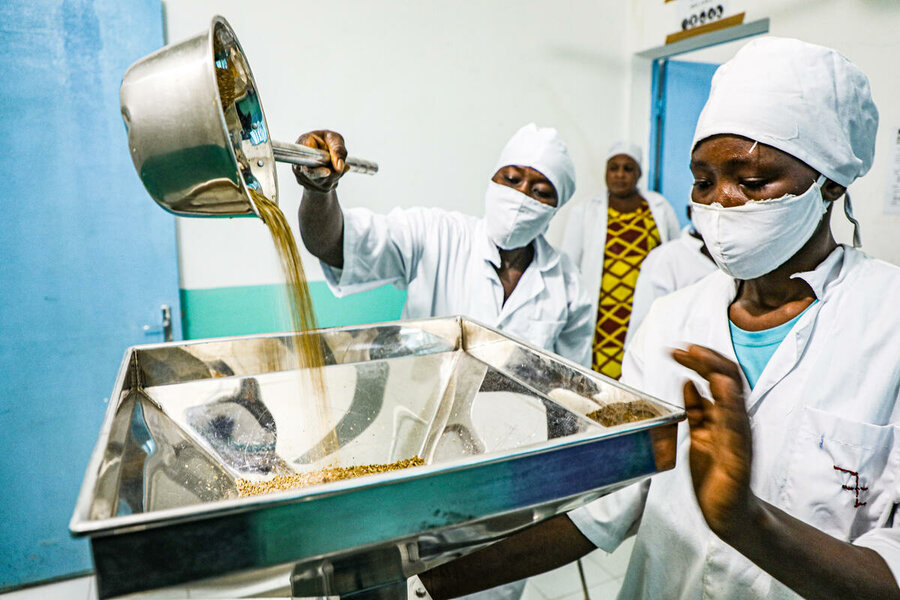 For now, WFP plans to reach 3.6 million people in 2023. This includes the provision of emergency assistance to 1.5 million people affected by crises such as seasonal food insecurity, and those displaced by escalating conflict.
In July alone, WFP reached at least 1.2 million people with assistance across its crisis-response and resilience-building interventions. It's critical to ensure that the significant resilience gains made in recent years continue to be brought to scale.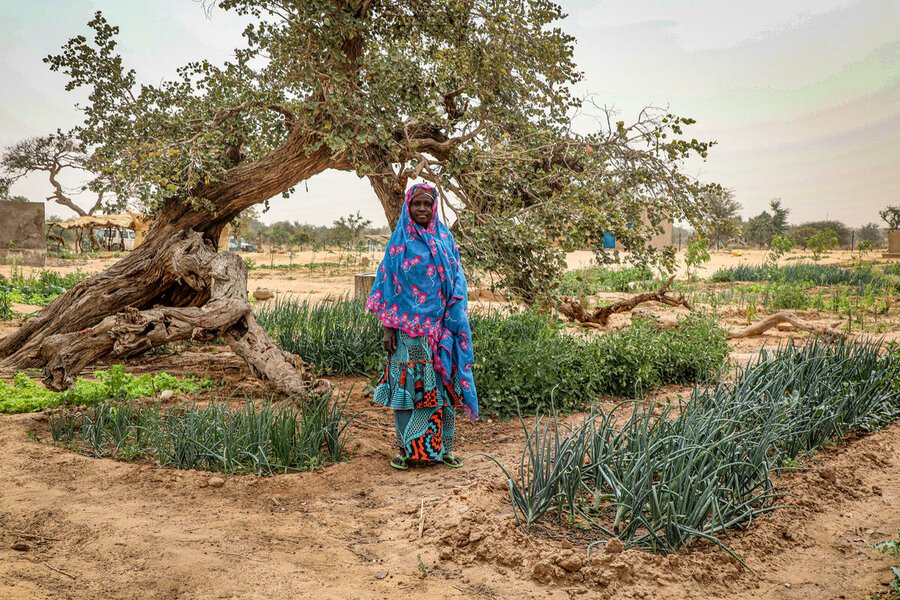 In coming months, WFP also plans to reach over 2.1 million people with an integrated resilience package – WFP Niger's flagship programme which not only promotes livelihoods development and access to basic services, but also provides a buffer to instability and fosters empathy between communities. 
Sanctions and border closures are putting the continuity of operations at risk. In addition to the major challenges of securing fuel supplies in the current circumstances, recent airspace closures mean WFP-managed UNHAS (UN Humanitarian Air Service) flights within Niger are temporarily grounded. Maintaining access to people wherever they are in need remains a priority.  
"We urge all parties to facilitate humanitarian exemptions, enabling immediate access to people in need of critical food and basic necessities," said Van der Velden, stressing how the organization's work is underpinned by the humanitarian values of humanity, neutrality, impartiality and independence.
Learn more about WFP's work in Niger
Now is the
time to act
WFP relies entirely on voluntary contributions, so every donation counts.
Donate today