Women v hunger in Yemen: Business skills training shows red card to gender inequality
How a World Food Programme project backing budding entrepreneurs affected by years of war is enabling women to score goals against the odds
, Skeie Liddle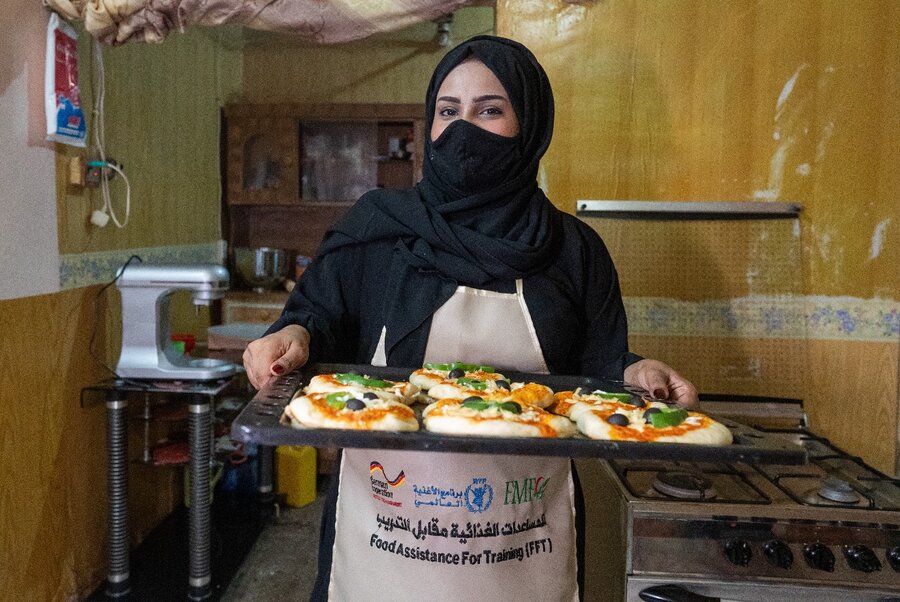 Heba Hamed shows off her impressive beauty salon in Yemen's southern port city of Aden, lined with a raft of hair-and-beauty products and sunny decorations. This article is part of WFP and FIFA's #FIFAWWC campaign.
Her husband died in Yemen's ongoing conflict, making the thirtysomething entrepreneur the sole carer for their child.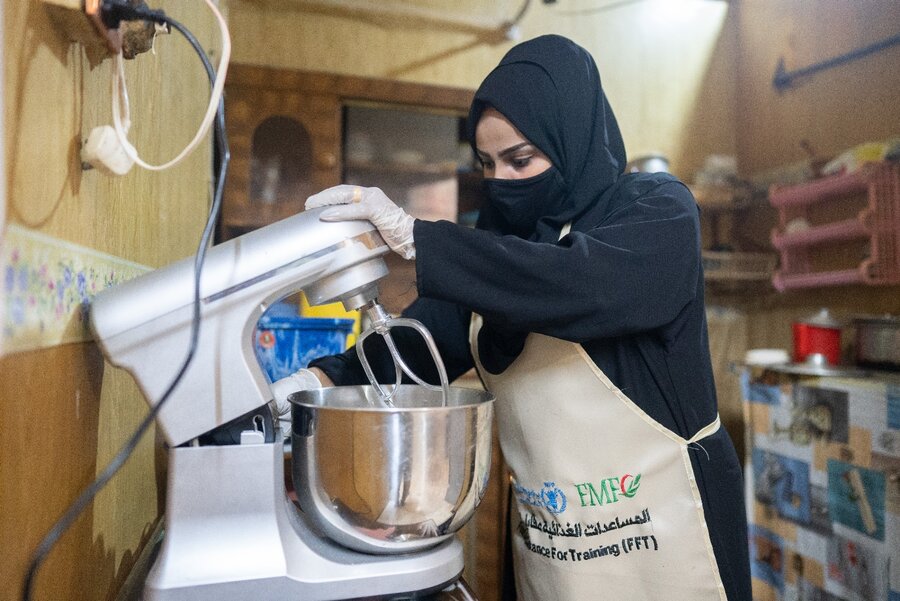 Buoyed by an accounting degree from a local university, and job training supported by the World Food Programme (WFP), Heba has realized her dream of becoming a makeup artist and hairstylist despite daunting odds. 
"Due to the war, I had to stop for a long time," Heba says of her craft, which started as a hobby. "Now, thankfully, I have returned with renewed strength.
Nepal's school meals score a goal against hunger
The Government of Nepal has largely taken over the WFP-supported programme that delivers payoffs for children, women farmers and entire communities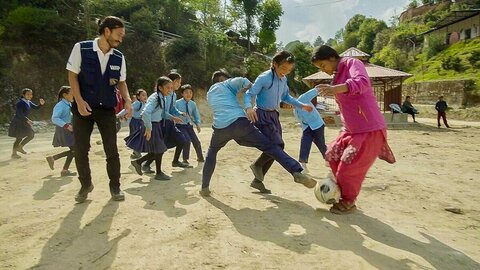 Heba counts among roughly 60,000 Yemenis, women and men, who've participated in WFP training aimed to boost skills and income opportunities.
In a country battered by nearly a decade of war and economic crises, such programmes are a step in the right direction, to say the least. 
---
Participants choose from a variety of marketable skills that they would like to develop, from beekeeping to incense-making and tailoring, skilling up in their preferred area. They also attend classes about customer service, entrepreneurship, and accounting.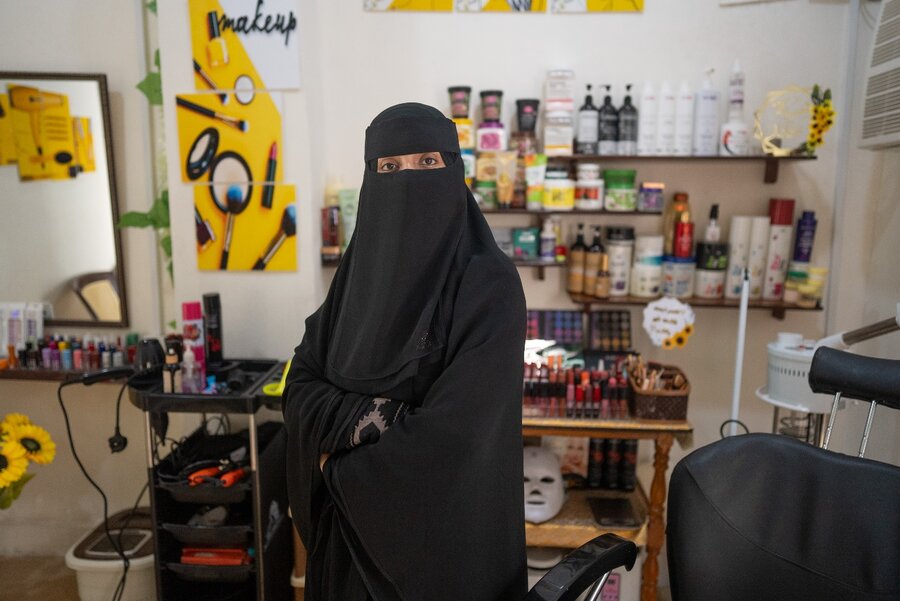 Working with international and local partners, WFP offers participants with daily stipend for the duration of the training, and a small grant to cover the costs associated with starting their business.
The initiative has particularly helped women overcome personal tragedies wrought by the war, but also empowered them and their communities.
"Women, especially those who are their family's only breadwinners, are some of the hardest hit by Yemen's crisis," says WFP Yemen Country Director Richard Ragan.  "These activities help people hone the skills needed to maintain sustainable livelihoods that improve food security for their families and communities."
Standing on our own feet
Nine years of conflict have devastated the country's economy and livelihoods, fuelled widespread hunger and malnutrition, and created one of the world's worst humanitarian crises. Today, some 17 million Yemenis – more than half the population – struggle with acute food insecurity. 
Women are particularly disadvantaged, facing higher levels of joblessness and income inequality. But by enrolling in these activities, more women are starting on the journey to become independent – increasing numbers are starting their own businesses to support themselves and their families.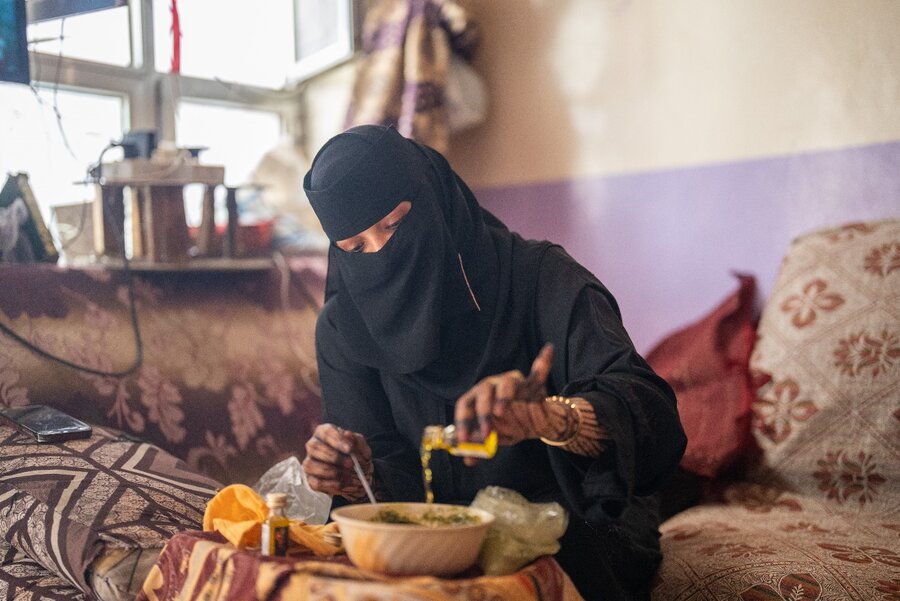 For Liza Adnan, the WFP-supported skills training has been "an opportunity to stand on our own feet to work."  After enrolling in a culinary programme, she now makes and sells baked goods from her home in Aden and caters events such as weddings.
For a long time, Liza's family of six was reliant on her husband's salary. Increasingly high prices, however, meant that some days they could not afford essentials like milk and diapers for her ten-month-old daughter. Their financial situation has improved significantly with the added income from her business, and Liza is proud of her hard work.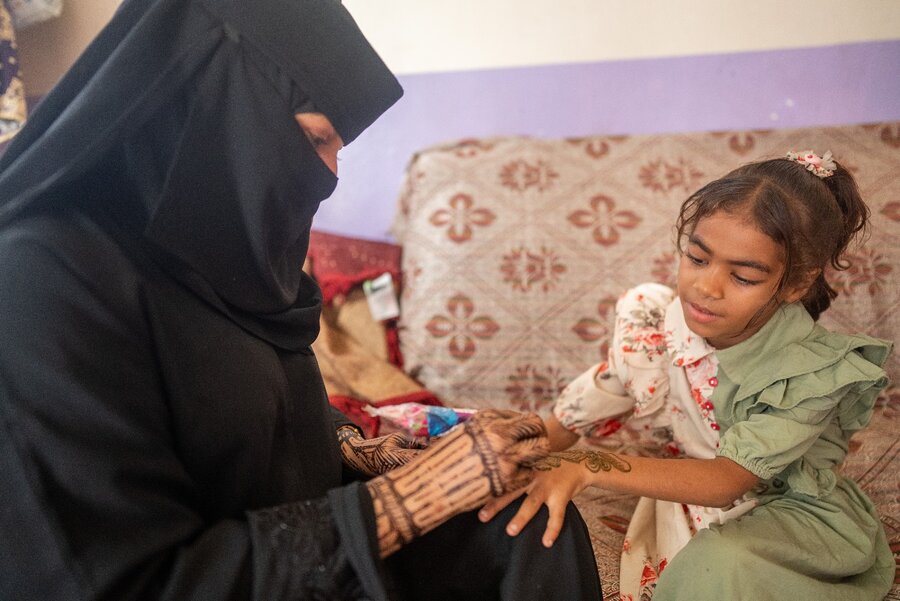 "This endeavour has given me the opportunity to achieve something significant in my life," Liza says. Though she plans to scale up in the future, "being able to create this food in my small kitchen is truly beautiful."
Still, Liza and other successful entrepreneurs face daily challenges. With Aden's electrical infrastructure heavily damaged by the war, power outages are frequent. Economic hardship – compounded by Yemen's sharply devalued currency and soaring prices for food and other essentials – translates into erratic demand for their goods and services. 
In Cambodia, school meals and education are turning the tables on gender inequality
How women teachers fuelled one girl's dream of becoming an instructor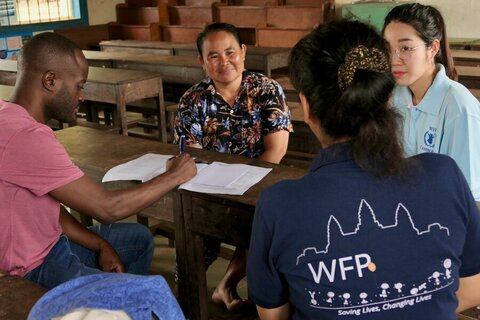 Making ends meet is also a persistent worry for twentysomething Omnia Ibrahim Omar Hassan, a henna and makeup artist and hairstylist. Operating a salon from her home, she is a key breadwinner in her 15-member household. Her family includes three sisters who rely on her financially since her parents died.
"[Henna] drawing has become my source of strength and enables me to fulfill my responsibility towards my sisters," says Omnia of the elaborate hand decorations for women which are part of Yemen's rich tradition. It also brings her joy, she adds, to see how happy her clients are with her designs.
Fellow hair stylist Heba is also inspired by her job, which allows her to dream despite the daily worries of war.
"My ambition knows no bounds," she says, describing her long-term goal of establishing her own beauty centre. "I want to create job opportunities and empower girls by providing education and support and a source of livelihood for them."
Now is the
time to act
WFP relies entirely on voluntary contributions, so every donation counts.
Donate today