Year in review: Stories you may have missed on WFP.org in 2022
Highlights from WFP staff around the world speak of saving and changing lives in a year of unprecedented hunger

, WFP Staff
The global food crisis leaves the world entering 2023 with a million people facing famine and 49 million people in as many countries on the brink of catastrophic hunger. A record 349 million people currently face acute food insecurity. 
In 2022, skyrocketing food, fuel and fertilizer prices challenged people's access to basic nutrition in a world already reeling from the devastating intersection of conflict, climate change and the COVID-19 pandemic. 
On wfp.org, the World Food Programme seeks to press home the need for action on emergencies while highlighting our work in resilience, empowering people to create food security over the long term... saving lives and changing lives. Below are a few stories you may have missed.
---
Meet Ikran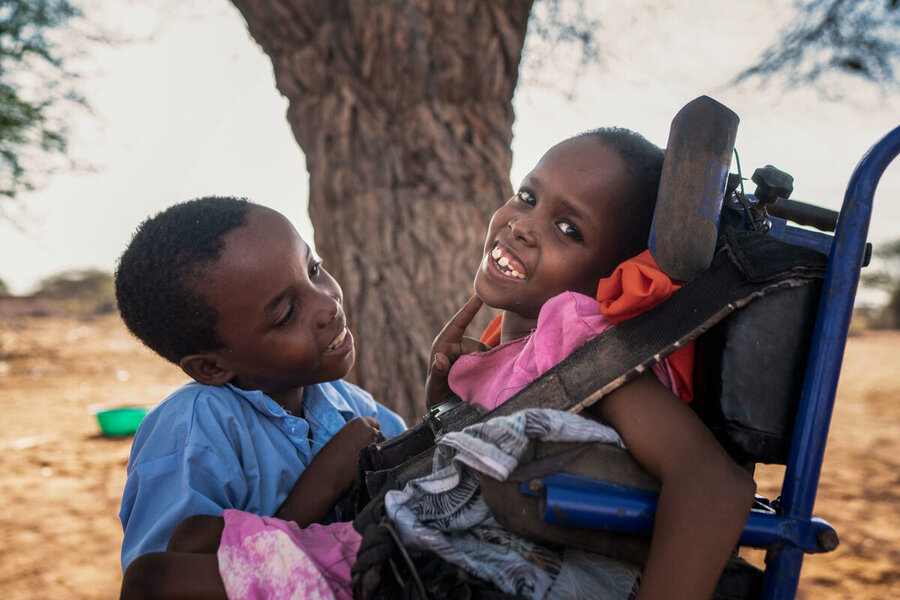 Thanks to a recently introduced law on funding for people with disabilities, WFP works with the authorities in Wajir County, Kenya, to empower people like 8-year-old Ikran. Read article here.
---
Ukraine ripple effect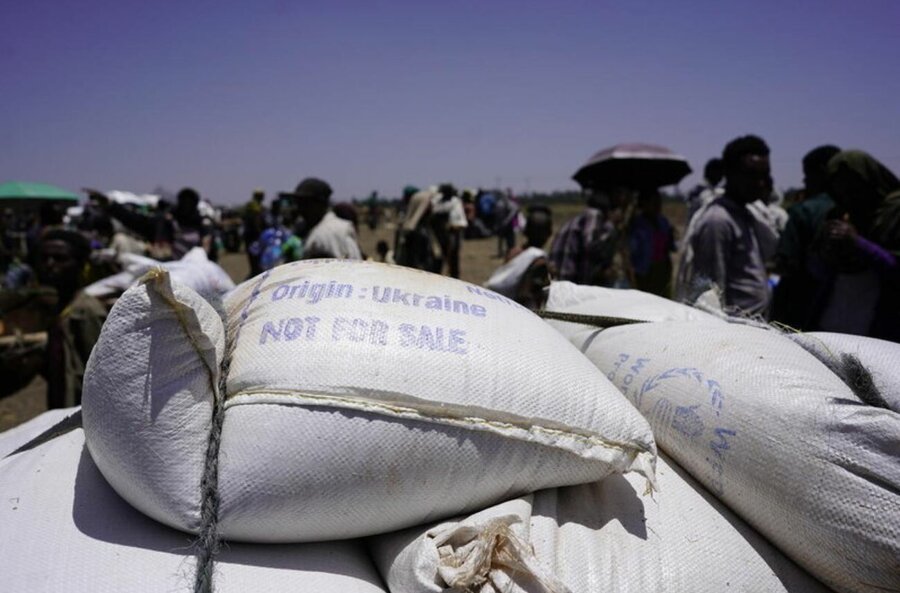 An eyewitness account from the WFP's Tomson Phiri in Lviv shows how the agency is collaborating to expand its reach as other crisis-hit countries feel the heat. Read the story here. 
---
Growing against the odds in Haiti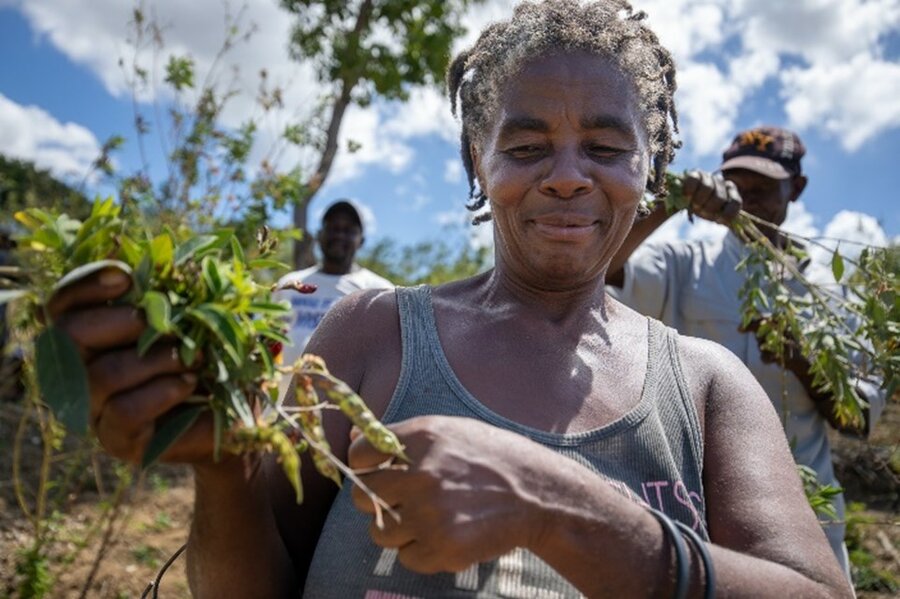 The erosion of soil on hilly farming land on higher ground due to deforestation over many decades has rendered a lot of agricultural land in the Nord-Ouest department of Haiti unproductive and unworkable. With the support of the local government, WFP and other partners, farmers are now producing crops again. Read more here.
---
Displaced in Ukraine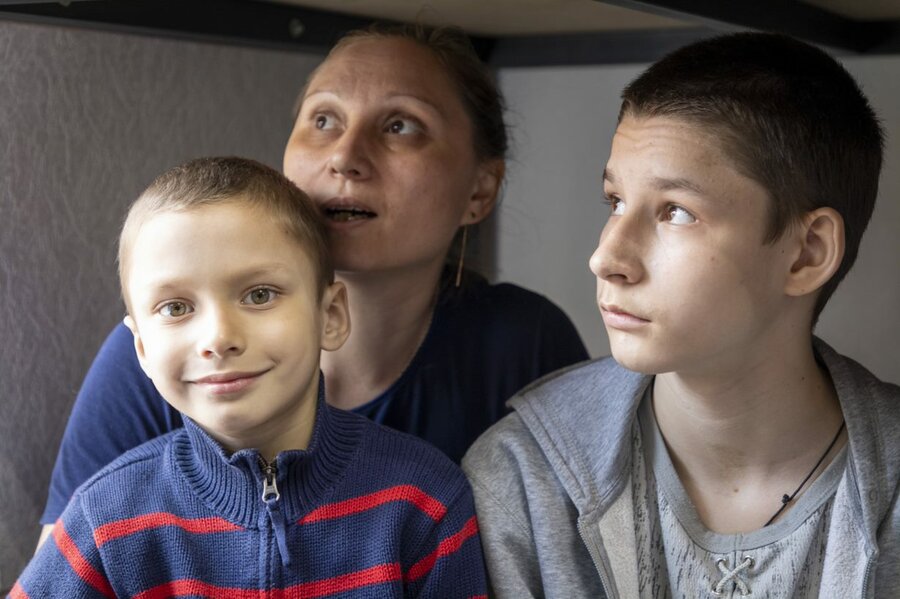 When Olexander and Liubov's home in Kharkiv came under heavy shelling, they grabbed their two boys and rushed to the basement where they spent the entire night. WFP's Reem Nada met the family. Read more here.  
---
How mangroves keep families afloat in Ecuador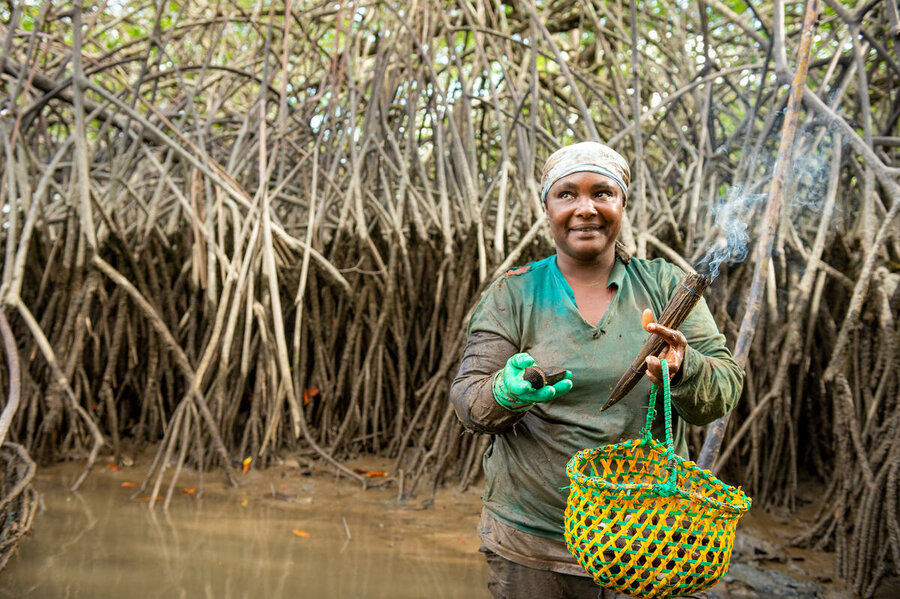 In the Mira-Mataje Mangrove Reserve, near Ecuador's border with Colombia, Rosa goes out picking mangrove oysters – these provide a source of nutrition for her family, and she can also sell them on to earn an income. Read more here. 
---
Plan bee in Palestine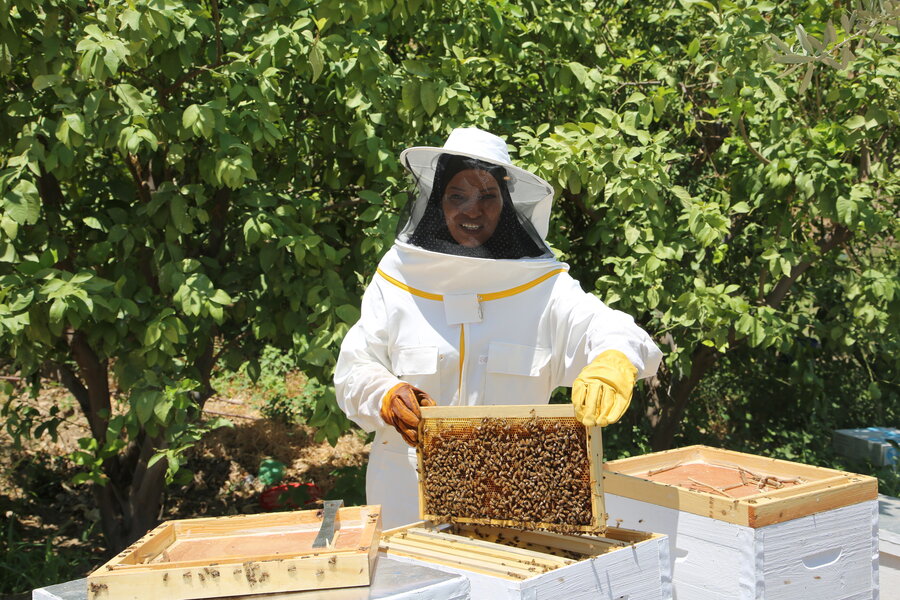 Aisha's always been fascinated by beekeeping and what started off as a hobby has become a profitable business. With backing from WFP and a local partner, it's positively buzzing... now she has nine beehives. Read more here. 
---
Horn of Africa drought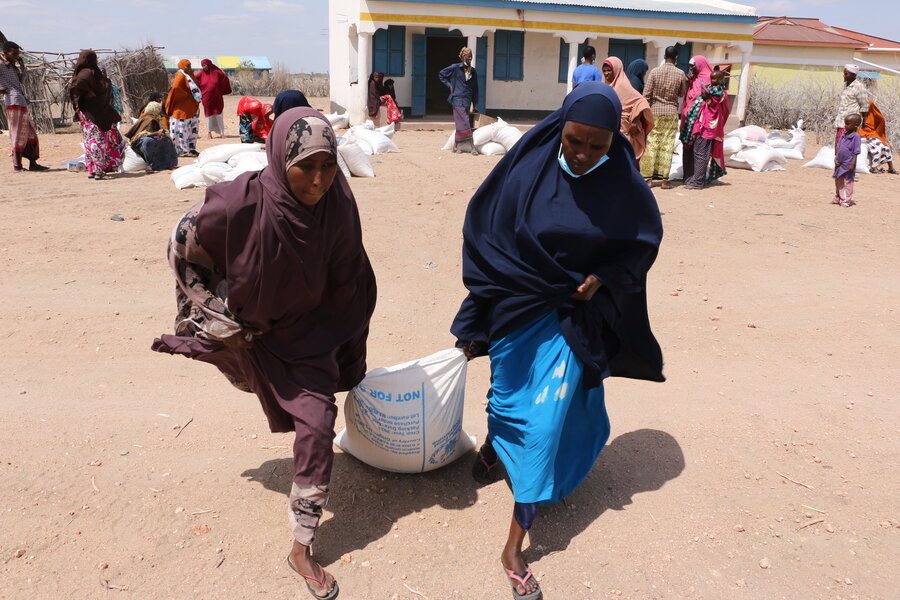 An eyewitness account from WFP's Tomson Phiri in Kenya shows why governments and other donors must step up to avoid a deepening humanitarian catastrophe. Read article here.
---
Hunger, education and girls in Afghanistan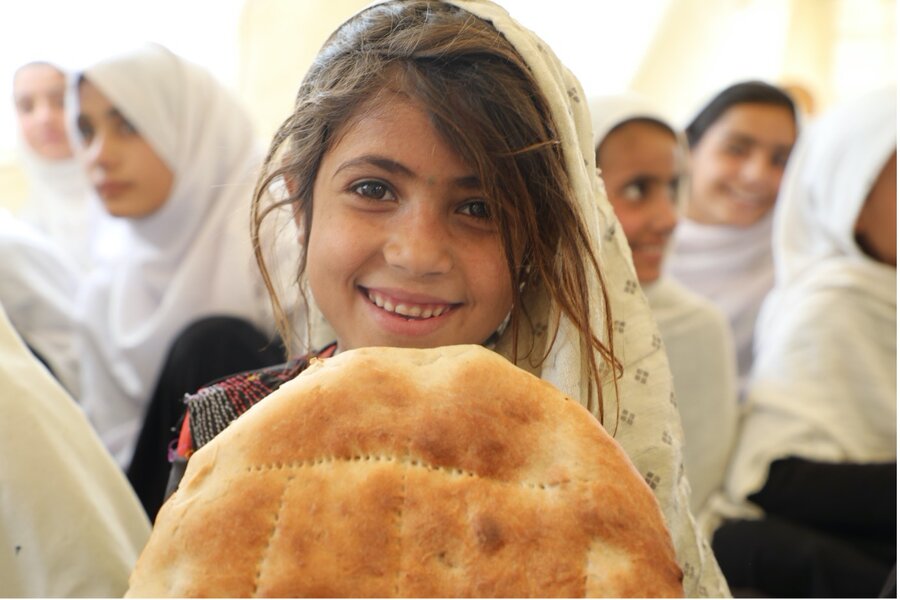 Mary-Ellen McGroarty, WFP's Country Director for Afghanistan highlights the importance of the organization having the resources it needs to reach the country's most vulnerable people. Read more here.
---
Responding to a huge emergency in Yemen
WFP's Country Director for Yemen, Richard Ragan, on food's key role in building stability and the search for longer-term solutions. Read the interview here. 
---
Women, children face drought in Somalia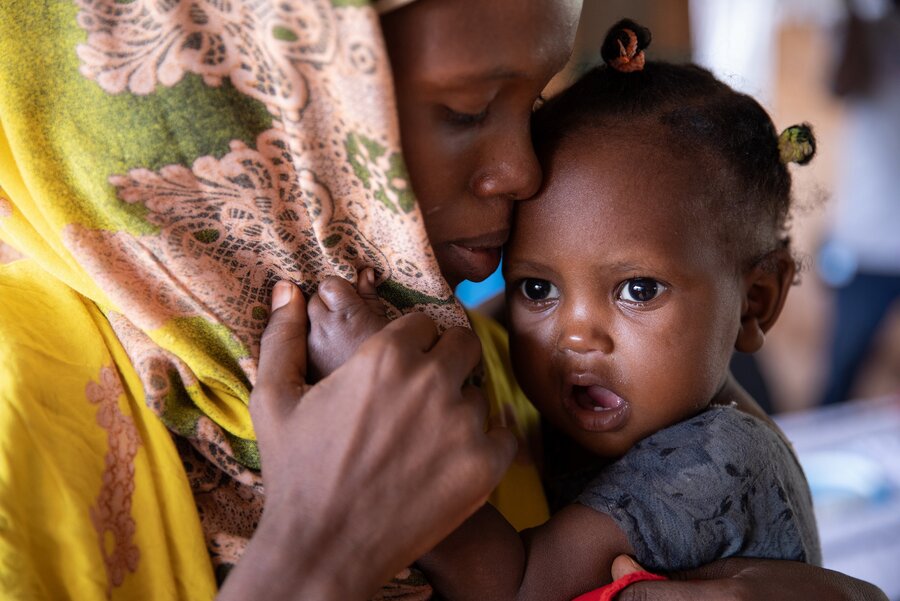 "The day we arrive in Dolow there is a red alert, which means that United Nations workers are at an increased risk of attack or kidnapping" – thirst and hunger drive people to make perilous journeys on foot to reach safety. Read more here.
---
'Five things I took away from COP27'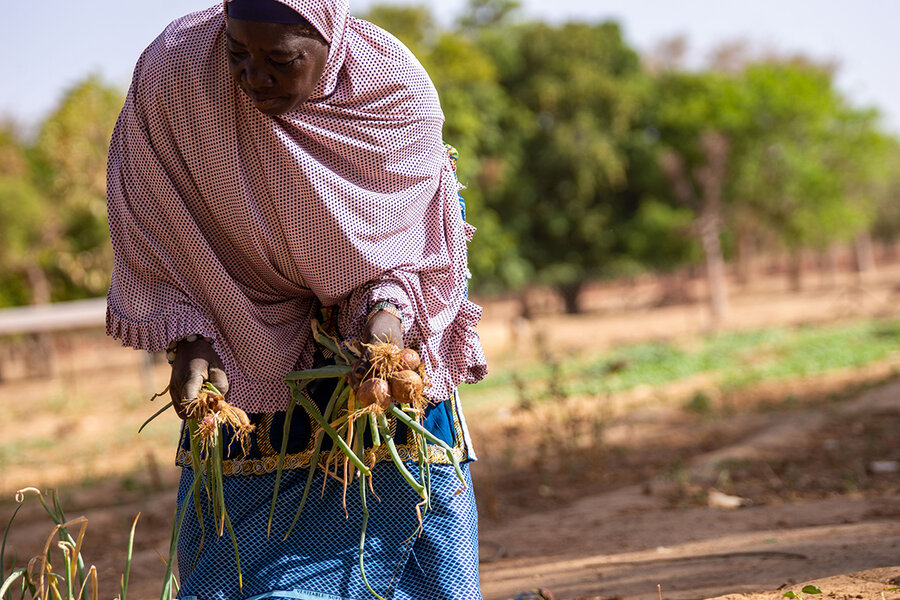 The climate crisis is compounding hunger for millions of people across the world. Here are five takeaways from the UN Climate Change Conference.
Now is the
time to act
WFP relies entirely on voluntary contributions, so every donation counts.
Donate today