Climb-it change: 2022 in droughts, floods and other climate emergencies
(... and how the spirit and intention of Indigenous Aymara women mountaineers in Bolivia can inspire the World Food Programme's response to extreme weather events)
, Jenny Wilson, Peyvand Khorsandi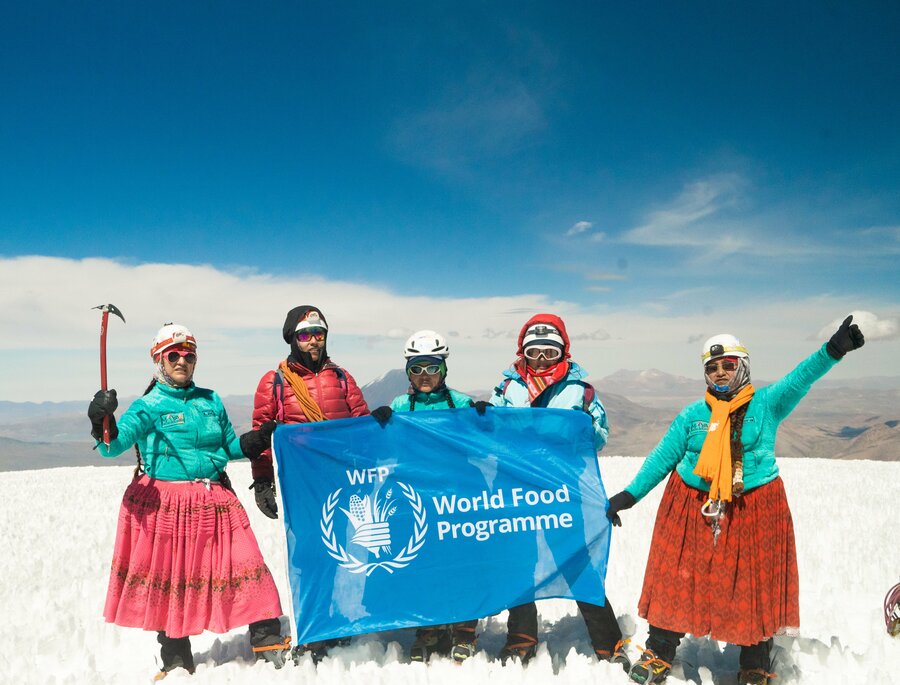 As high-level World Food Programme supporters go, you can't get higher than the Cholitas Escaladoras Maya – a group of women mountaineers in Bolivia who scale peaks in their traditional attire, flying the flag for the Indigenous Aymara people (and now, for WFP). 
Recently appointed as UN high-level supporters, they will be sharing messages of Indigenous women's empowerment, promoting the production and consumption of ancestral foods – and providing first-hand accounts of how climate-change is changing the landscape in the altiplano, or highlands, whose mountains are sacred to them.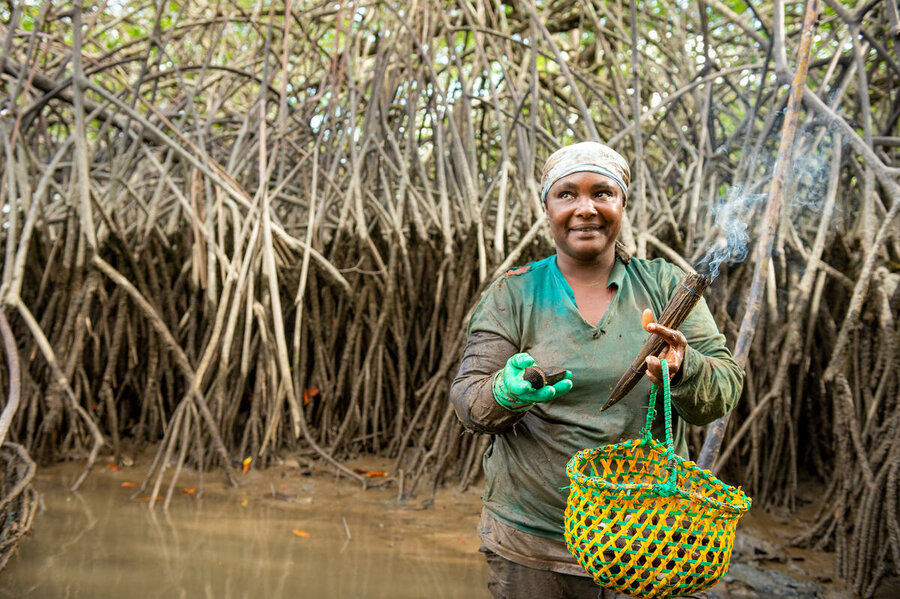 "We plan to go to the communities, share our experiences and talk about the importance of our food, so that young people learn to value and understand the properties of our products," says Ana Lia (Lita), president of the Cholitas.
Lita started climbing at a young age – both as a woman and a member of an ethnic group that continues to face discrimination, she is breaking barriers. 
Her mother, Dora, is a veteran climber who started her alpine career as a mountain cook preparing ancestral foods at high altitudes for tourists climbing with her husband, who is a guide.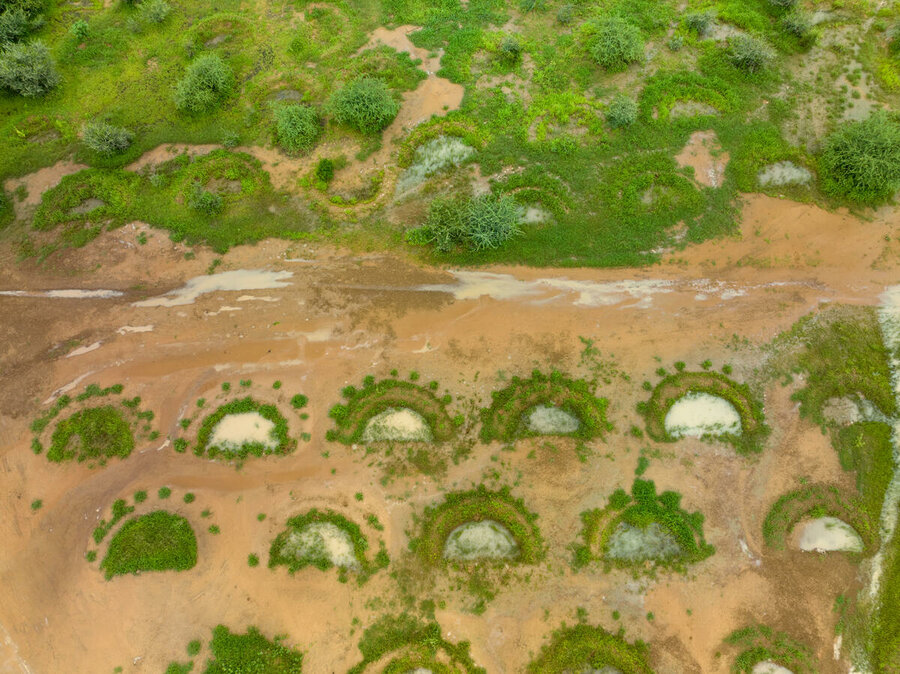 In looking back at 2022, perhaps the world can take inspiration from the Cholitas Escaladoras Maya. 
For just as they've overcome immense odds to spotlight the struggles of the Aymara women and people, the world has its own mountain to climb in responding to climate change. 
---
In focus: 2022
It was a year of unprecedented climate-related disasters with drought, floods and heatwaves, often intersecting with conflict, devastating communities across the world in a year of unprecedented hunger. 
A record 349 million people face acute food insecurity around the world, with 1 million people facing 'catastrophe' at phase 5 on the global standard for measuring food insecurity.
The war in Ukraine wreaked havoc not just in the region but right across the world, as supplies of food and fertilizer were disrupted in countries as far and wide as Colombia, Ethiopia and Yemen.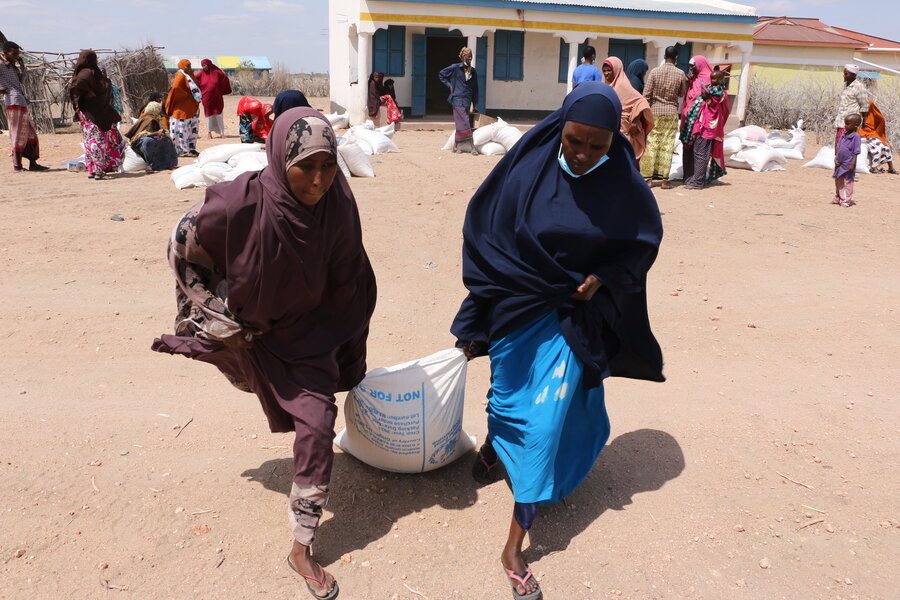 Unrelenting rains hit Pakistan with such ferocity they displaced tens of thousands and left one-third of the country under water. The Horn of Africa faced four consecutive failed rainy seasons pushing families to the brink and threatening famine. 
Countries in Europe were reminded that they are by no means immune to the impacts of extreme weather as temperatures hit record highs. 
But once again, the world's poorest bore the brunt, often with little means to protect themselves. COP27 in Egypt concluded with a decision to establish a loss and damage fund to compensate vulnerable countries for climate impacts on livelihoods, crops and homes
Hurricanes in Latin America and the Caribbean
September saw two hurricanes hit Cuba and the Dominican Republic. Hurricane Ian damaged more than 36,000 homes and pushed over 529,000 people into food insecurity in north-east Cuba. Hurricane Fiona affected around 800,000 families in the Dominican Republic. 
This was the first time WFP activated anticipatory actions – early warnings  triggering cash assistance – in the region.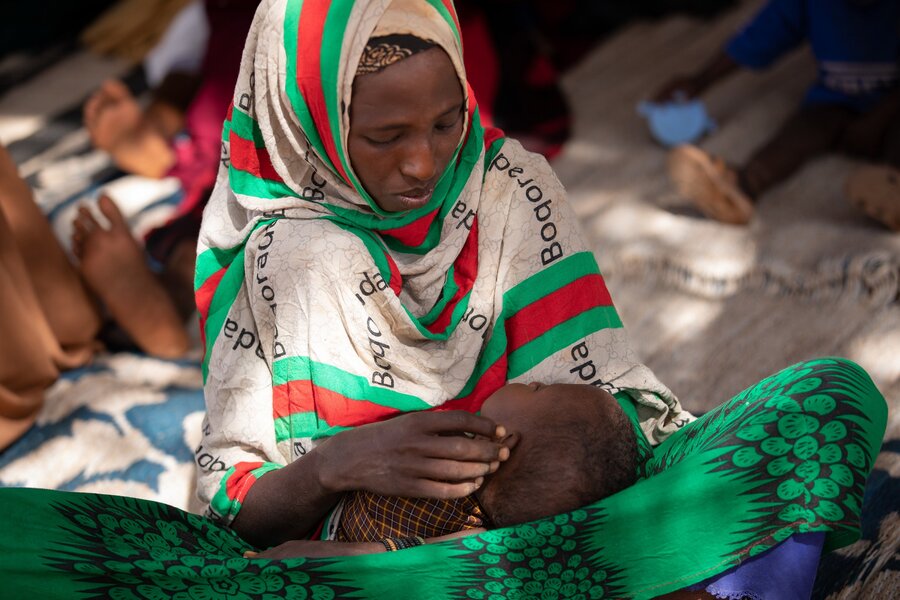 Floods in West Africa
Nineteen countries across West Africa were pounded by heavy rainfall and flooding affecting five million people – killing hundreds of people, destroying livelihoods and displacing tens of thousands. 
Over a million hectares of cropland were destroyed, exacerbating the already worsening food crisis across the region. 
WFP provided emergency food assistance in the form of food and cash to help affected families get back on their feet. At the same time, WFP is building longer-term solutions so communities can better prepare and escape this cycle of suffering.  
Storms in Southern Africa
Southern Africa was battered by at least six severe storms in just the first few months of 2022, killing at least 890 people. These included tropical storm Jasmine in April, which affected 5,000 people in Madagascar alone. 
Coming not long after communities in Madagascar were faced with extreme drought, leaving families with no food or income, this showed the diverse range of extreme weather events that pound communities one after the other with little time in between to recover and prepare.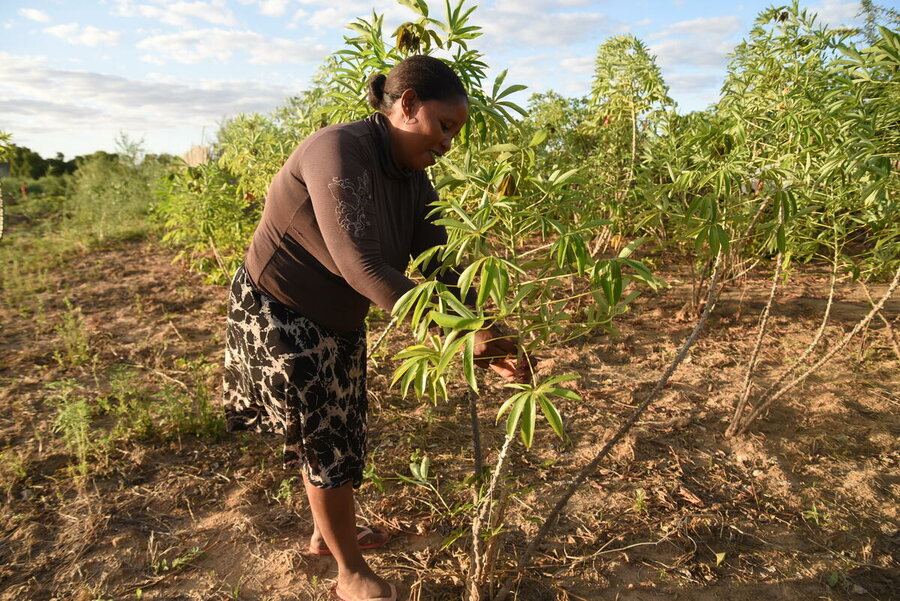 Sudden and heavy rains that follow dry conditions bring with them a higher risk of flooding as very dry ground cannot absorb excess water. 
Across the region, WFP works with governments to provide emergency assistance and expand programmes that help people become more resilient to weather extremes, including through insurance and nature-based solutions such as reforestation. 
Flooding in Nepal 
Hundreds of homes were damaged by flooding and landslides across western Nepal in October after intense rains caused waters to rise rapidly.   
But WFP was ready, using early warning messages to tell families the floods were coming and providing cash so they could buy food, move vulnerable people to safety or reinforce their homes. This approach not only protects communities, it also saves time and money in emergency response, allowing WFP to reach more people. 
Drought and water scarcity in Syria 
Syria has been in the throes of conflict for more than ten years, and the climate crisis continues to play its part in exacerbating food insecurity. 
Poor rainfall and drought have worsened already difficult conditions for people across the country. This year, low and irregular rainfall caused over 80 percent of rainfed wheat and barley to fail. 
Water scarcity in the Middle East is among the highest in the world. The region is home to 6 percent of the world's population – yet has just 1 percent of the world's fresh water supply. 
Now is the
time to act
WFP relies entirely on voluntary contributions, so every donation counts.
Donate today